Hello everyone!
It's Saturday and I'm here to introduce you to our new challenge theme at
52CCT
.
This week, we want to see snowflakes on your Christmas cards.
The Katzelkraft Papos didn't get many opportunities to go out yet,
...but today one of Sherlock Holmes' team volunteered and was ready to face the cold!
I combined it with the naughty little dog Sir Leopold Bollersbach from Cats on Appletrees and a tree from Scrap Plaisir. The sentiment and the snow are also Scrap Plaisir stamps. I added watercolor to the background and after drying put some more watercolor to the snowflakes. Pabos is colored with alcohol markers. As a final touch I stuck a narrow strip of Washi tape along the side.
Now it's your turn - Have fun with the challenge!
Linked up with:
Fezziwigs Festive Frolics
- Inspiration Time/Photo
(I saw on the photo that it is cold outside, and my Christmas tree is unfortunately still undecorated...)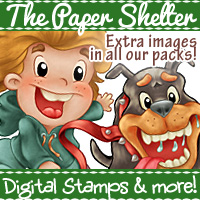 Stamps:

Sherlock Holmes

Papo (Katzelkraft); Dog

Sir Leopold Bollersbach (Cats on Appletrees); Tree, sentiment and snowflakes (

Scrap Plaisir);
Inks: Onyx Black (Versafine);
Acohol markers, watercolor, Washi tape,